Explanatory Materials Appear Below This Image - Please Scroll Down To View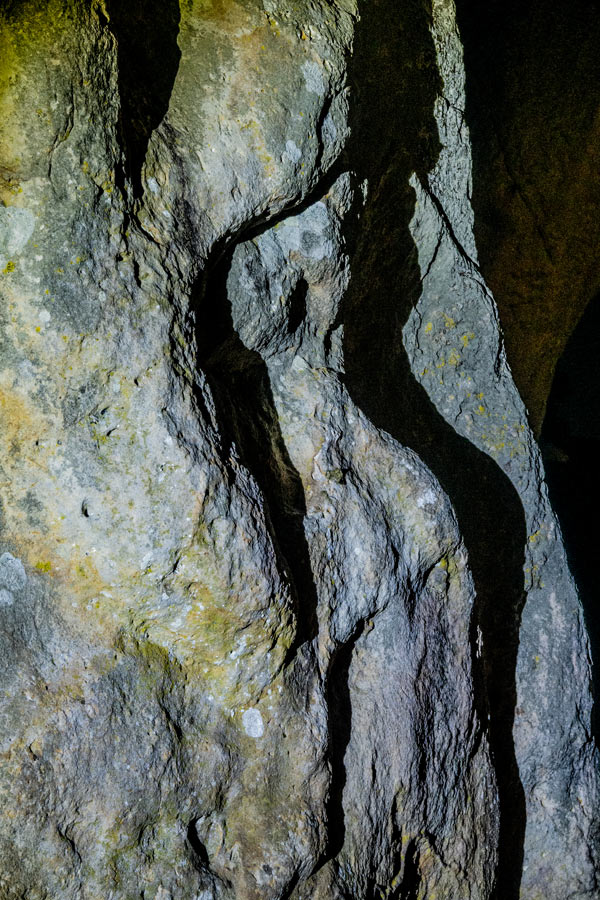 This right profiled face reminds me of the carving on Stone 7 of the south-western quadrant (click here to view).
My tentative identification of this additional Cove Stone face means that this portion of the monolith probably hosts at least three superimposed carvings - this hooded face, together with the paired hare/large human face carving discovered by Terence Meaden, click here for details. Interestingly the face shown in my photograph above shares the hare's eye, and the animal's hind quarters become the hooded face's "snout".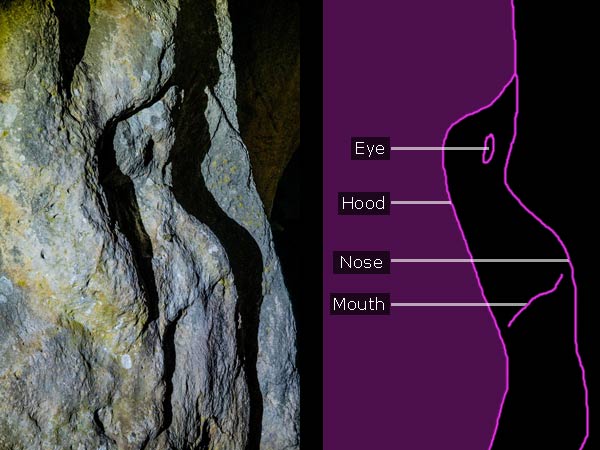 Image copyright David Baldwin Night Photography