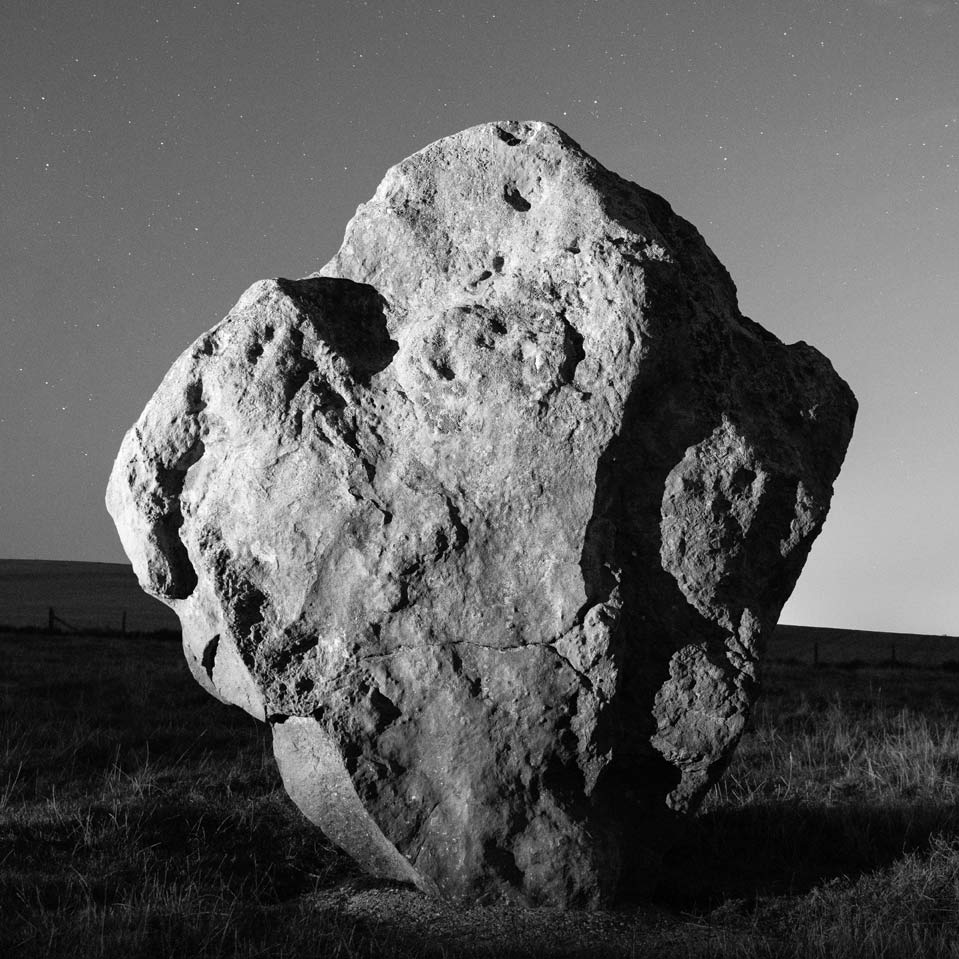 | | |
| --- | --- |
| | The image on the left shows possibly is the most striking face on this side of the stone, in fact it is so strong you can see it from several metres away on a sunny day. I have already made a closeup image of this brooding, powerfully carved character, and you can see this image by clicking here. |
The images below are rotated crops from the main image above. You can clearly see that Face A is an equator-seeking face gazing high into the sky to the south. Its worth noting that this is not the first face looking like this - it shares its design if not its orientation with an equally wonderful strong face on the Diamond Swindon Stone (see this page, and scroll down to the section headed "2. Facial Details Of The Spirit Of The East"}. Yet another powerful character carved onto more than one Avebury monolith.
Face B below is revealed to be a spectacular zenith-seeking face! - real corker!


Image copyright David Baldwin Night Photography