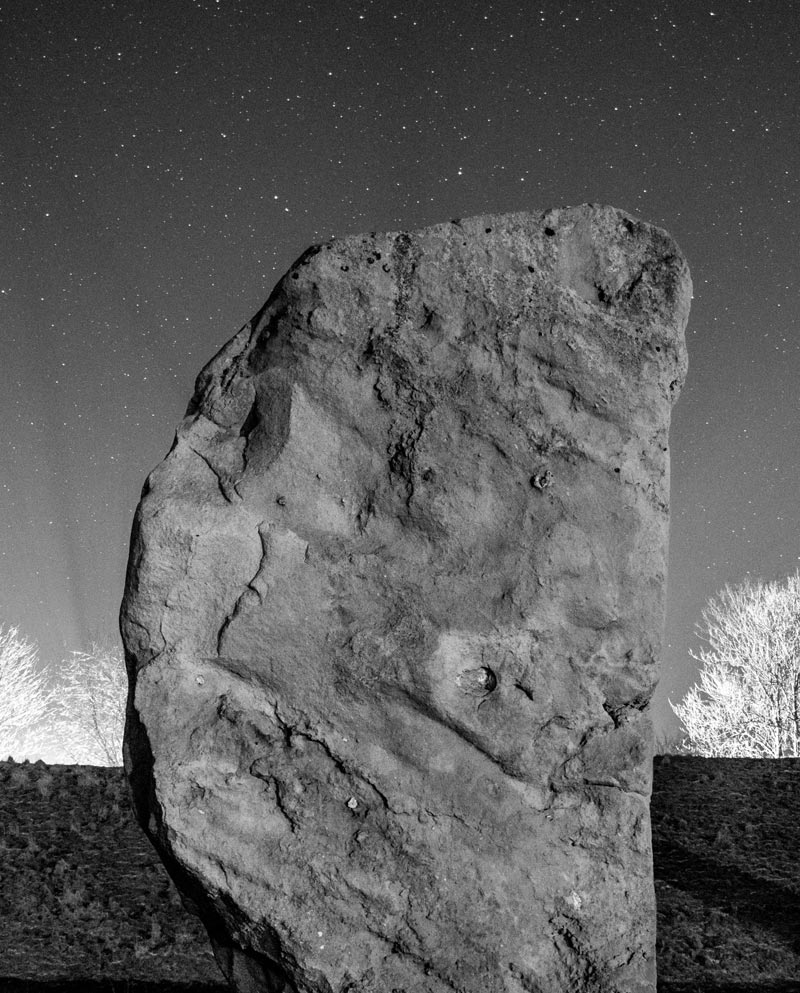 Faces on the north side of Stone 7 (forgive my lack of drawing skill!):
Large east (left) looking "D" face: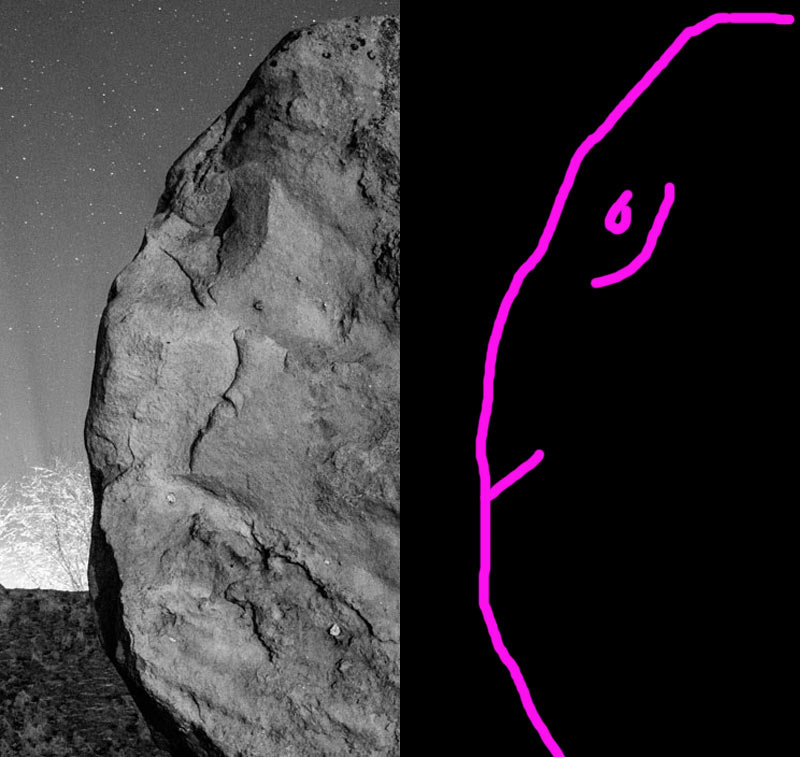 ---
Finer east (left) looking face, gazing up slightly, perhaps to the risen sun?: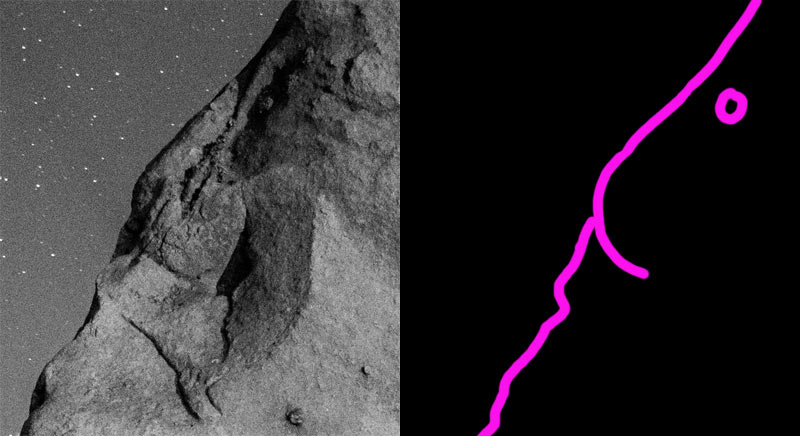 ---
Ewe zenith-seeker:

I wonder if this distinctive animal face is a copy of the one I discovered out at West Kennet Long Barrow (Facade, Stone 2)? I've stated elsewhere on this website my belief that the art built into that earlier barrow was subsequently referenced in some of the stone faces on display here in the main henge and also in West Kennet Avenue.

Image copyright David Baldwin Night Photography