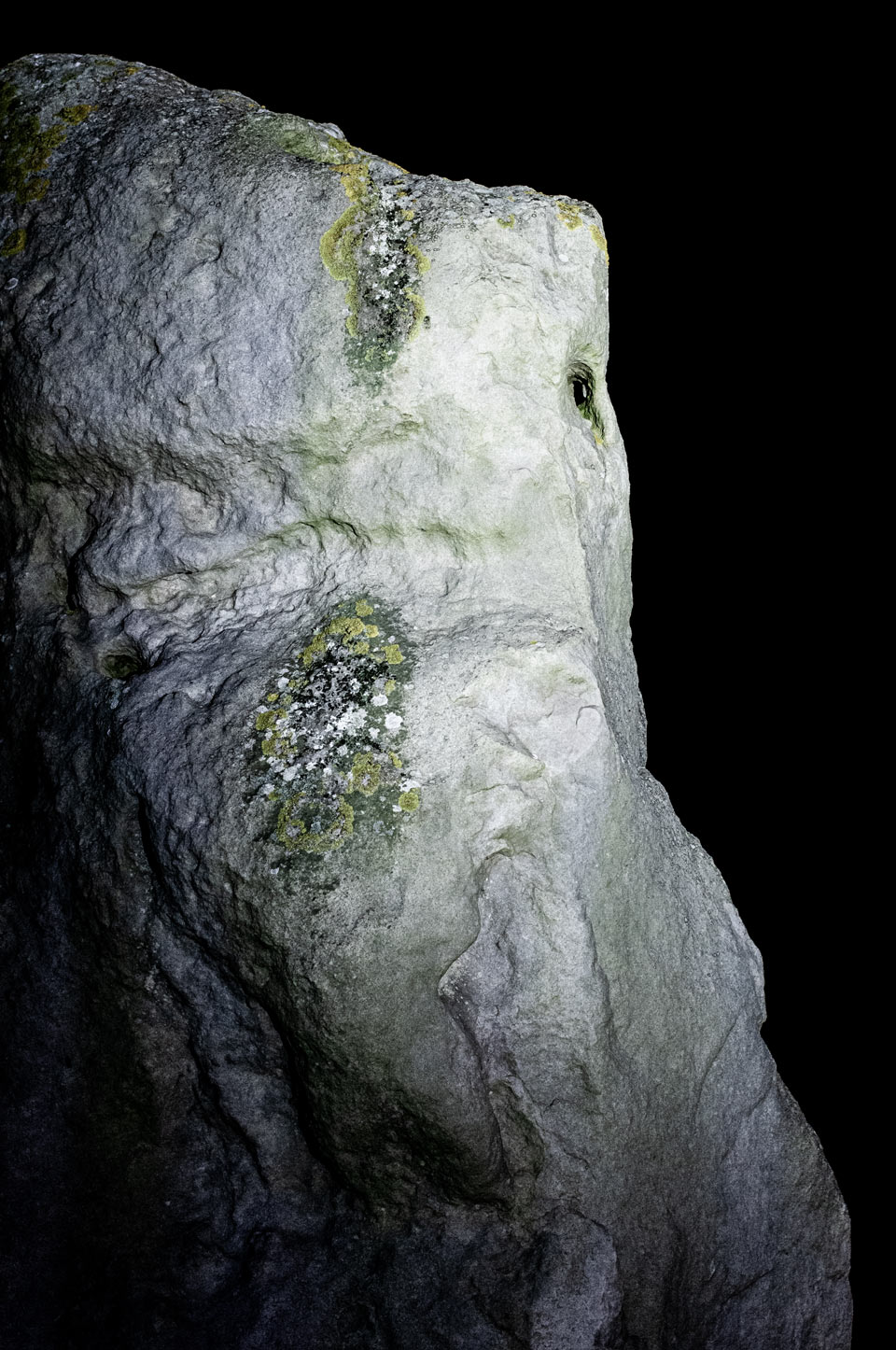 Two wonderful faces on the north side of the monolith - Be sure to explore the larger version of this image here.
Below are brief sketches with notes:
Top Face
The prominent eye, which easily goes inky black due to the shadow cast by the stone "bridge" to its right, goes completely through the stone, which may have given it extra significance to Avebury's creators. From this angle the eye and face remind me a little of an owl, but I am not going to be dogmatic insisting on this interpretation, its also worth pointing out that this eye forms one of a striking pair when viewed from the west. The eye has very distinctive "terraced" construction marks similar to those visible around the eye on Stone 15a visible here.
Bottom Face
The stone carving of the right looking face in the bottom half of the photograph here is quite charming and agrarian, transmitting a strong sense of character. For an Avebury carving its unusually intimate, I feel it is a portrait of a real individual, not a god or spirit.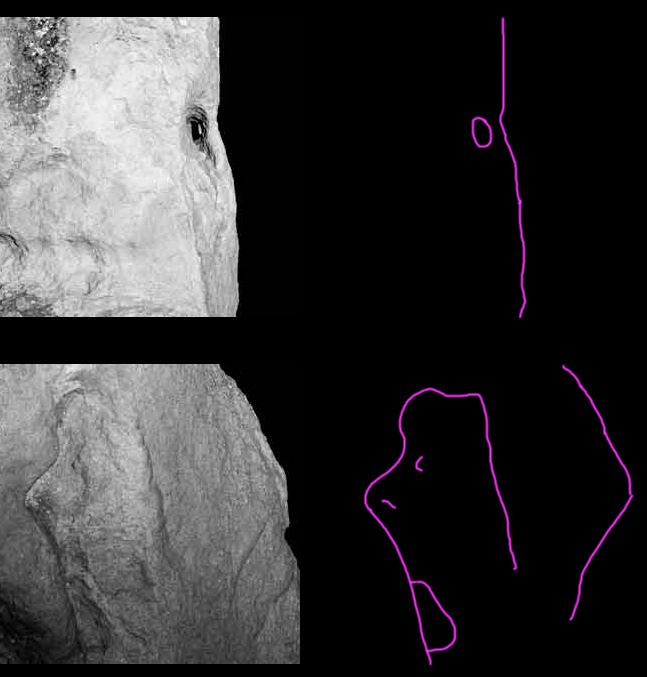 Image copyright David Baldwin Night Photography