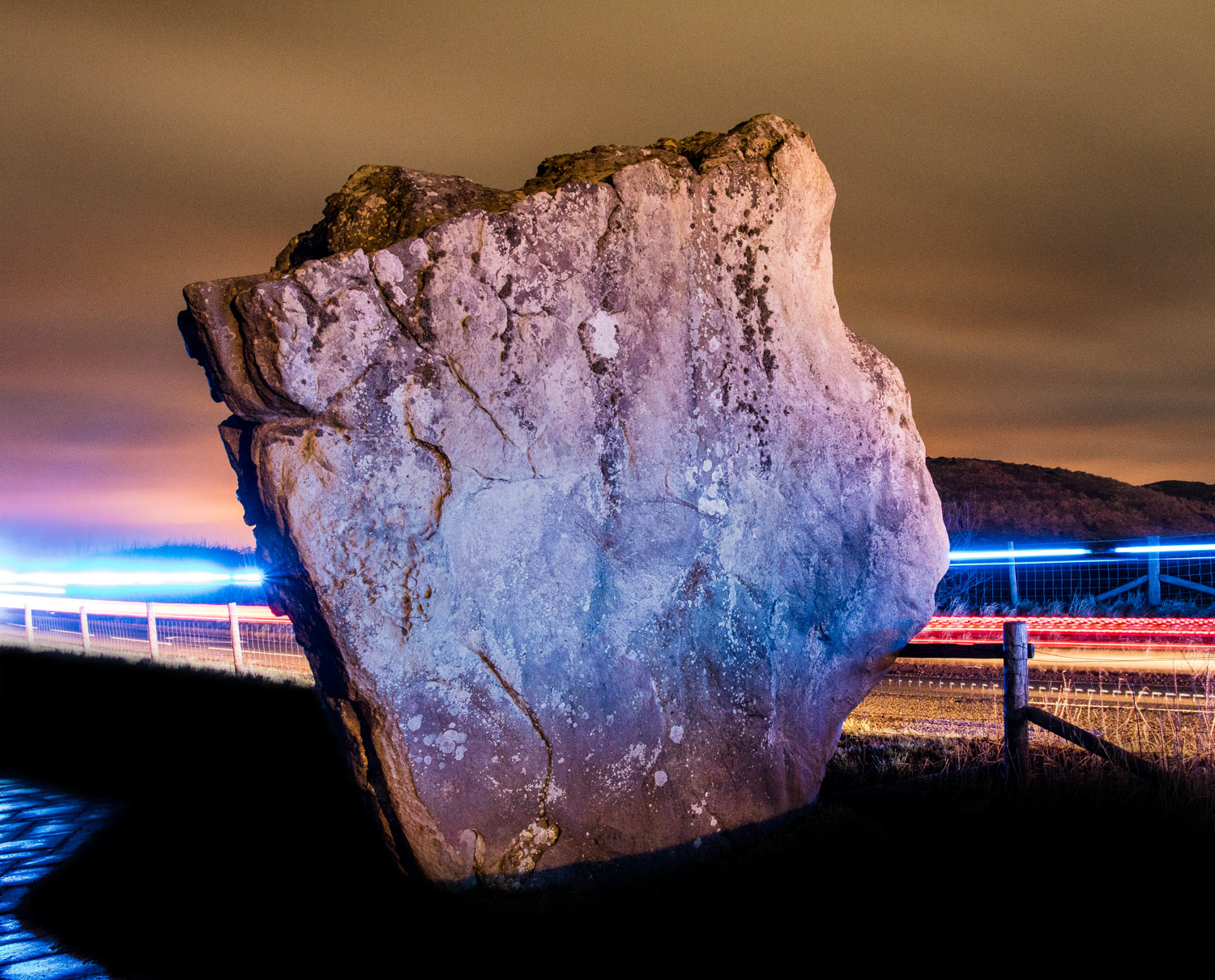 Surprisingly the road from Beckhampton to Swindon cuts right across Avebury Henge. It is a very weird and highly anachronistic sight to watch emergency vehicles with blazing lights hurtling between 4500 year old megaliths!

This isn't the clearest face at Avebury, but I find myself looking at it again and again, convinced there is something here. Interestingly when I inspected this face at close hand in daytime, I found it had sylized nostrils and also a gracefully sculpted neck similar in technique to the mouths I noticed carved into Stone 201 and Cove Stone II.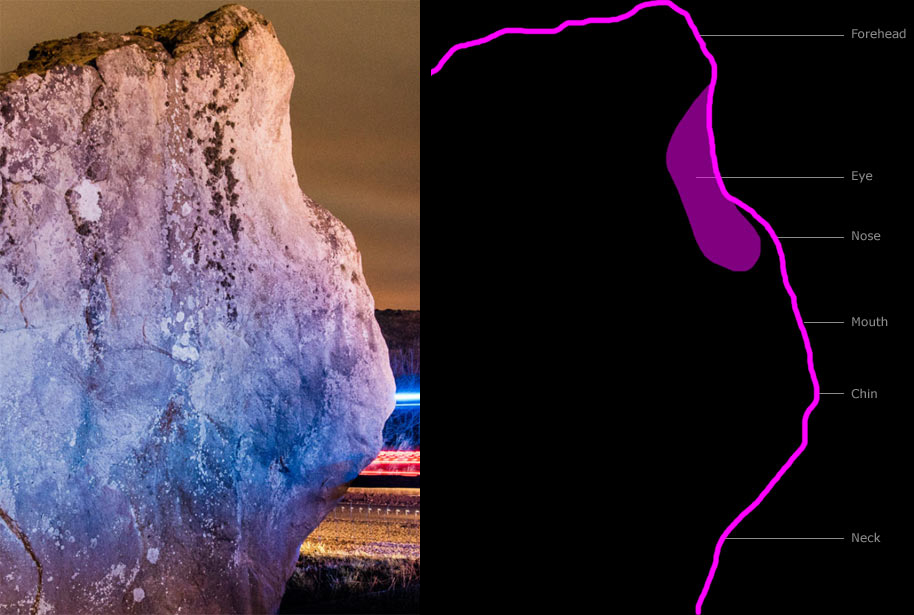 1. Spirits Of The East And West

Looking at the stone from the south you can see an animal face apparently looking toward the western horizon, perhaps searching for sun or moonset?

The right-hand face on the Swindon Diamond Stone not only looks eastwards, it looks slightly upwards, as if searching for a celestial object that has already risen.

I suspect the existence of a similarly themed face (on a much smaller scale) on the north-eastern edge of Stone 12 of Avebury's south-west quadrant.

Stone 35b of the West Kennet Avenue is also comparable in style although it is smaller and looks to the southern sky, not the eastern.

---

2. Facial Details Of The Spirit Of The East

The right-hand face displays a short forehead, large eye socket area, small tear shaped eye, nostrils, chin and neck.

Image copyright David Baldwin Night Photography