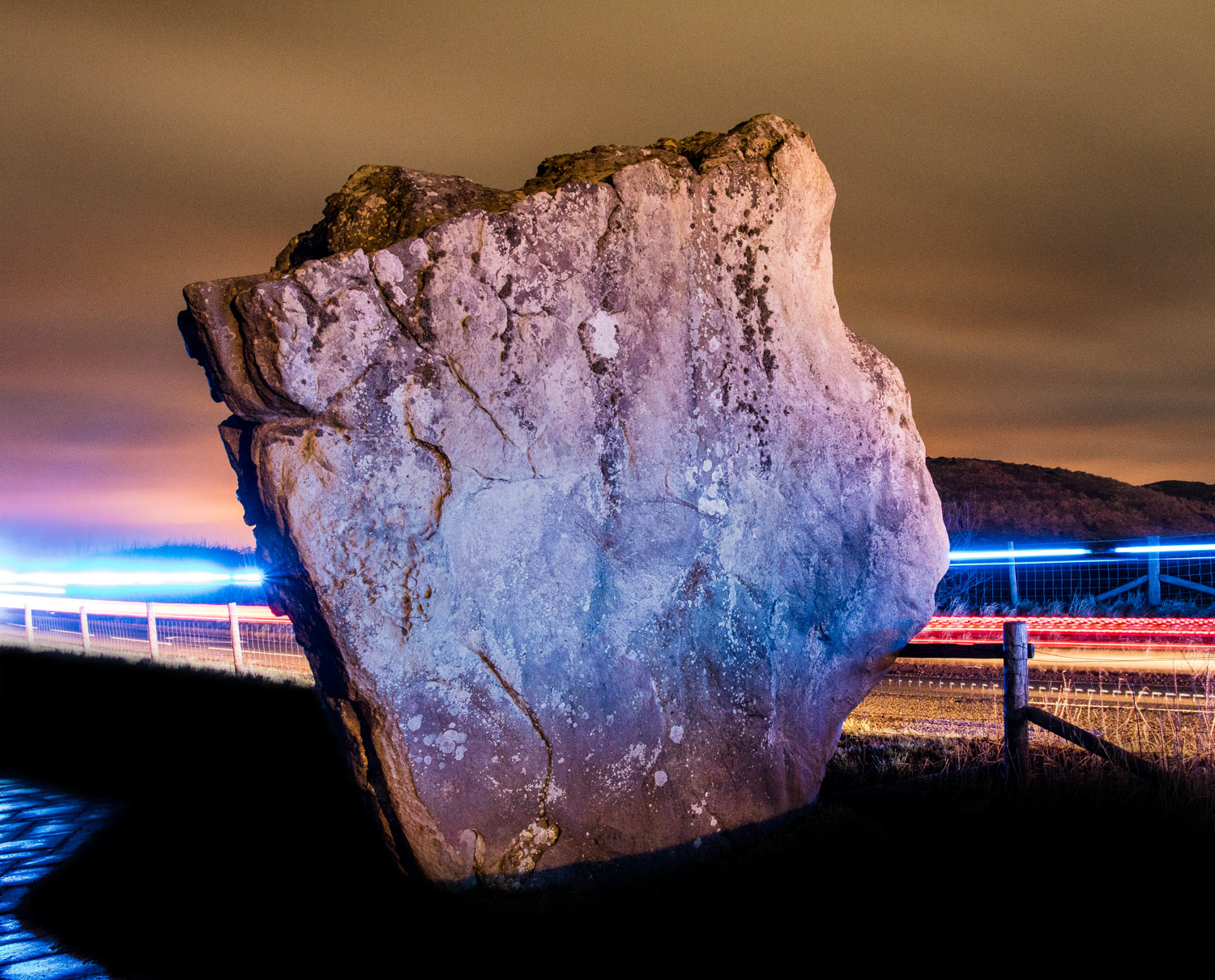 Surprisingly the road from Beckhampton to Swindon cuts right across Avebury Henge. It is a very weird and highly anachronistic sight to watch emergency vehicles with blazing lights hurtling between 4500 year old megaliths!
A key theme in my Avebury night photography is that again and again we see resonances and mutual references among the stones, and the Swindon Diamond is no exception:

(i) This Swindon Diamond stone on this side displays faces:

[a] A large and probably male "Block" face looking to the east, for a clear photograph demonstrating this please click here.

[b] A distinctive "Beaked" face pointing west, for details of this please click here.

[c] Furthermore this combination of "Block" and "Beaked" faces is repeated on other Avebury stones click here for details.

(ii) Another interesting resonance is that the "Block" face here on the Diamond Swindon Stone has a gracefully sculpted neck similar in technique to the mouths I noticed carved into Stone 201 and Cove Stone II - click here to open the relevant page (when it does so scroll down to see the animated diagram there).
Image copyright David Baldwin Night Photography