The Alton Barnes Goddess - (May 2023)

This wonderful neolithic artwork represents a gigantic woman on her back. Her pregnant tummy is the hill to the right, her breast with prominent nipple and highly attenuated head to the left. This figure, of course, is actually almost totally natural, yet the deliberate addition of Adam's Grave Barrow represents the Goddess' missing nipple. This relatively small construction brings the whole ensemble to life, which represents the height of economy of effort if you think about it! - the creation of one barrow creates an enormous figure in the landscape. This photograph does not show the Milk HIll breast (which you can see if you view her from farther east). The Goddess has accompanied me on many, many drives I have made to and from Pewsey. Of course her main temple is the main Avebury complex to the north. For more information about her please click here.

The bright object behind the cloud on the left is Venus, and the star center-right is Capella.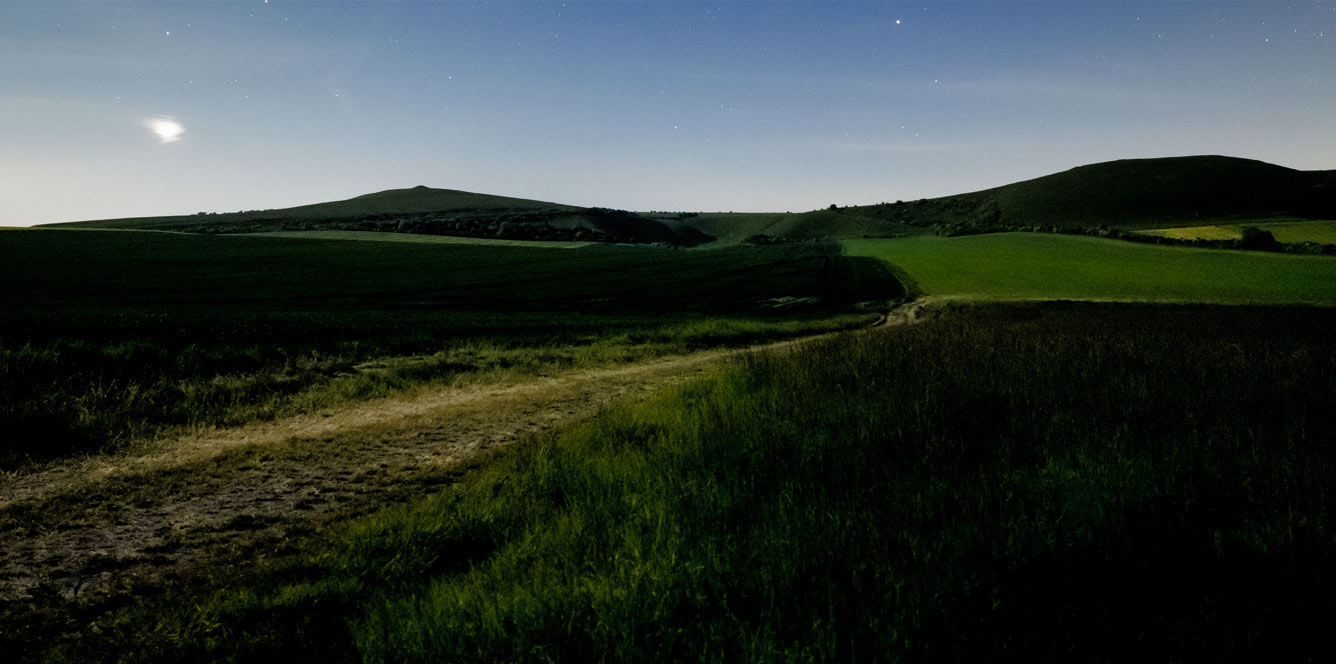 Image copyright David Baldwin Night Photography