Explanatory Materials Appear Below This Image - Please Scroll Down To View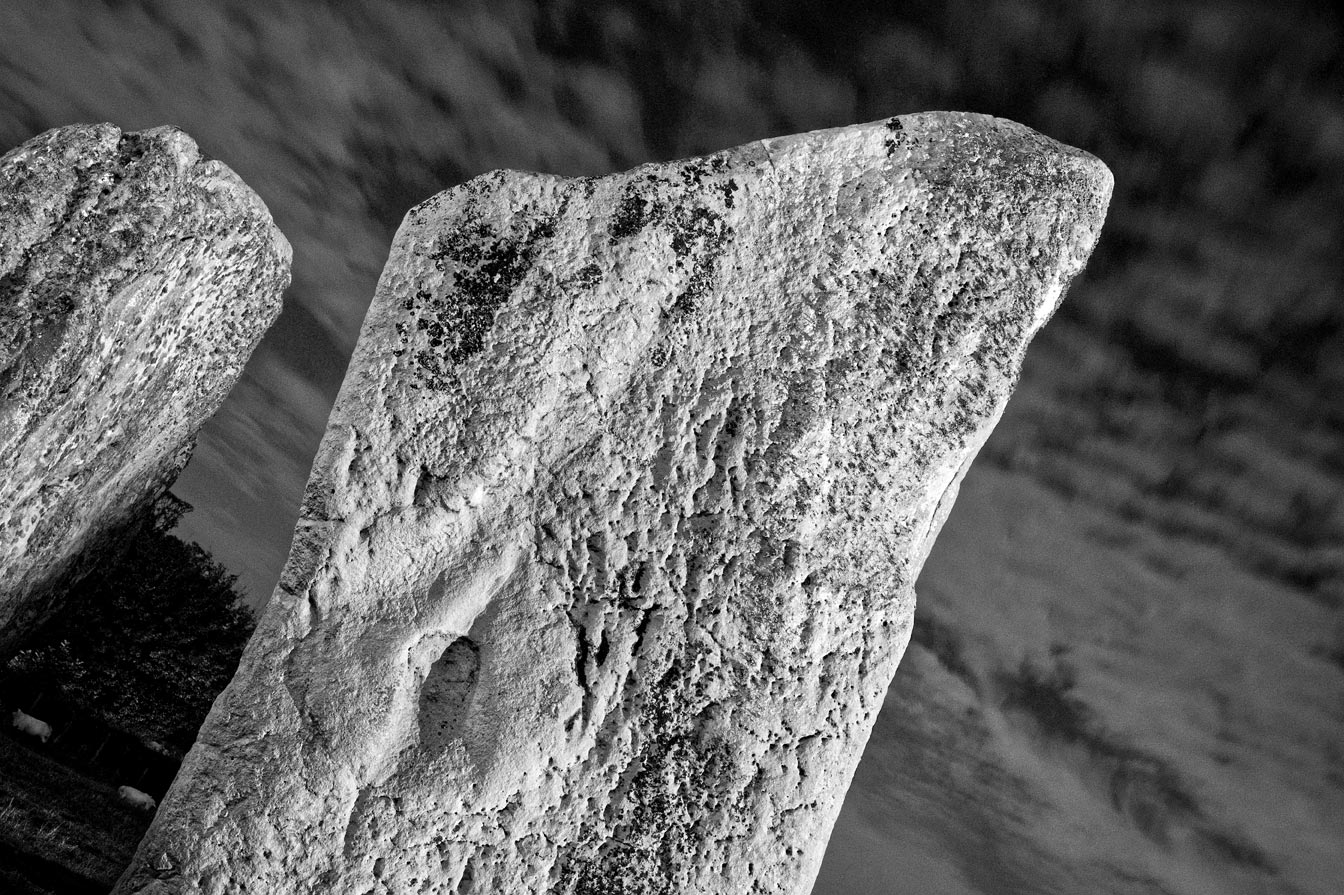 Right Profiled Hare Greets The Dawn
This enormous stylised sarsen hare occupies the entire top of the south elevation of the famous Cove Stone I. This carving gazes towards the east, presumably to greet the rising sun, the symbol of life. This is an especially satisfying discovery as others have already discovered a beautiful carved hare on the neighbouring Cove Stone II, visible here. The entire cove has been linked to an ancient fertility ceremony and it is entirely appropriate for the Cove stones to have been decorated with hares, which of course are the symbols of fertility, and also, I believe, possibly the tribal badge of the Windmill Hill people who commenced the construction of Avebury. I suspect that the corresponding and now destroyed third cove stone to the north would also have hosted one or more carved images of hares.
There are other stone hares at Avebury, click here.
---

In passing it is worth pointing out that although the main photograph above is mainly intended to demonstrate the details on Cove Stone I, the photograph also shows the human faced zenith-seeker on neighbouring Cove Stone II. This latter face is shown in more detail

here

.

Image copyright David Baldwin Night Photography