Explanatory Materials Appear Below This Image - Please Scroll Down To View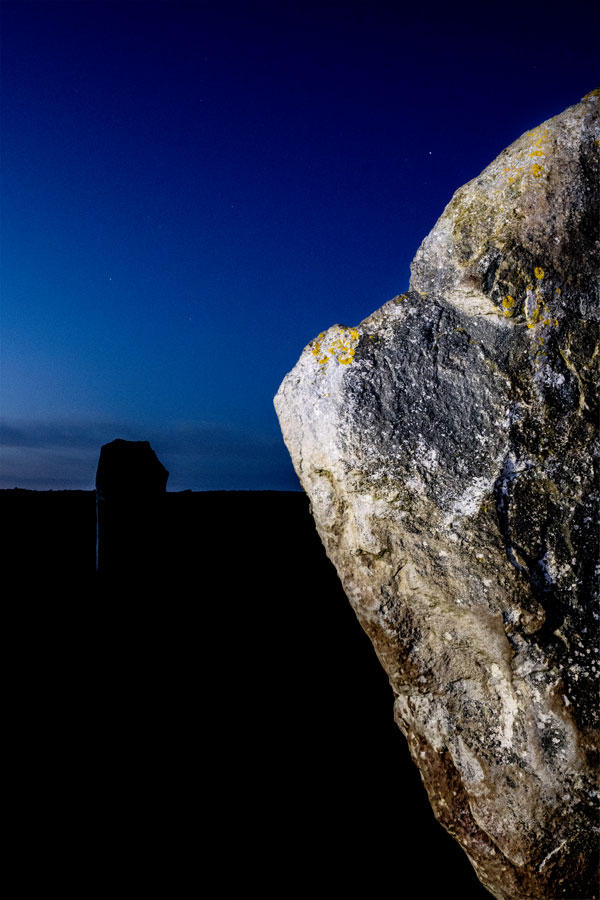 This left profiled face (above) on 13b is a component of the "dual symbol" image carved on the west face of the monolith - click here for more details.

---

The Directionality of the Monoliths


One of the reasons we can be sure that many of the Avebury faces are intentional carvings, and not mere simulacra, is because they are very often looking in particular, meaningful directions. This emphasis on directionality can be seen on sarsens all over Avebury - this repetition cannot be accidental.

In this image 13a is looking up southwards in the general direction of the celestial equator (a stance shared with other Avenue statues, click here for details), 13b is looking along the Avenue towards Avebury Henge, as if to watch processing worshippers or celebrants.

Image copyright David Baldwin Night Photography