Explanatory Materials Appear Below This Image - Please Scroll Down To View
For a different image of this stone please click here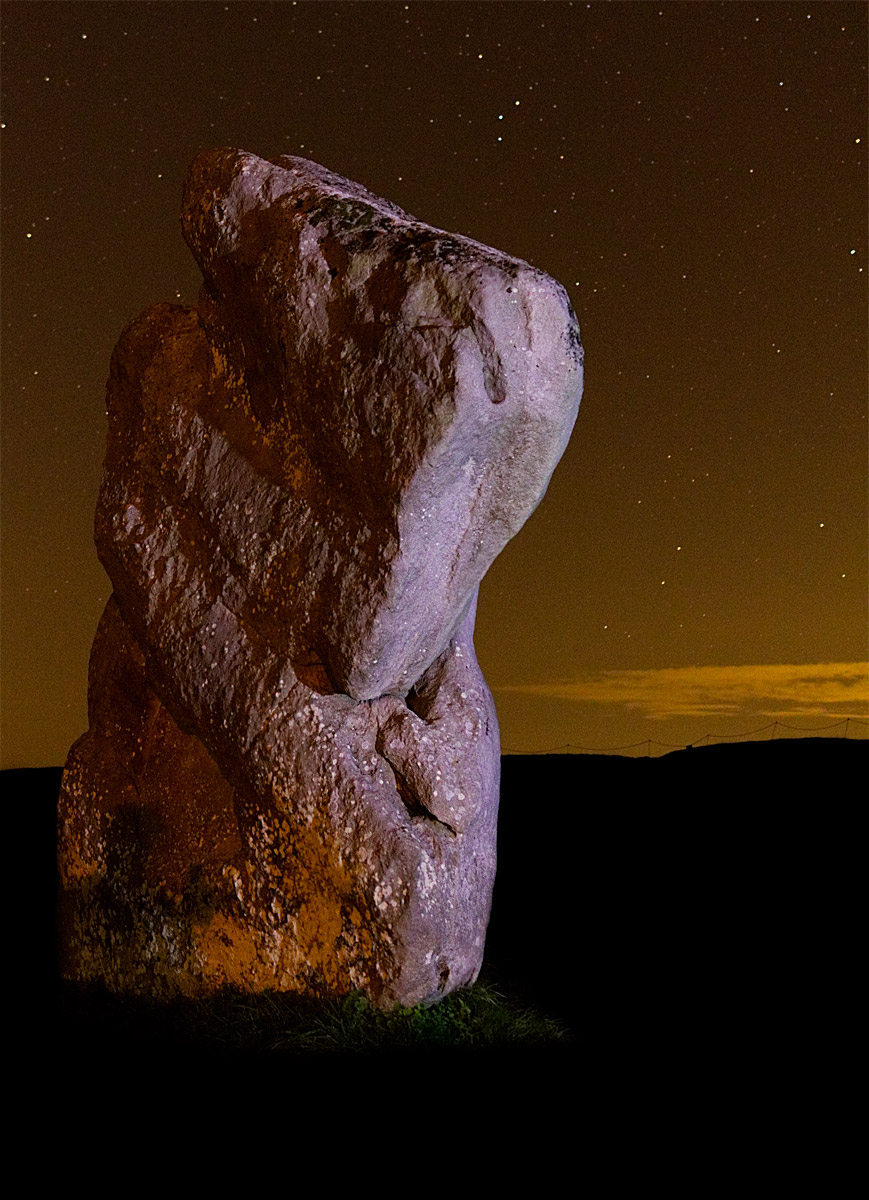 "In the Western context, the primary measure of art is aesthetic. In non-literate contexts, the primary motivation is didactic."
Lynne Kelly ~ "The Memory Code", Atlantic Books 2016
The Avebury Hare on Stone 102


Another Avebury Hare In The South-East Quadrant?
It seems to me not only that Stone 102 was intended to represent a hare, but its neighbour Stone 103 also. Here is a crude sketch showing the approximate appearance of the 2 monoliths together. 102 is in the backround to the left, 103 is in the foreground to the right: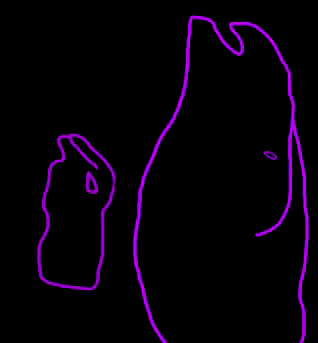 If both 102 and 103 both represent hares standing in the same stone circle and looking together along its circumference an intriguing possibility arises because their relative position and orientation may suggest motion. Avebury's neolithic creators may have envisaged the circle here as representing moving stone figures, processing in a clockwise direction around the central Obelisk stone, like dancers around a maypole. On this basis Stone 103 is effectively leading 102 behind it in this procession. The resulting dance may well have been intended to honour the May 8th "Marriage Of The Gods" ceremony which Meaden has posited, where the shadows cast by the rising sun impregnate a monolith representing the Earth Goddess. The symbolism of the fecund hares dancing to celebrate this spring mating is to my mind very plausible.
I ask myself if the hares of Stones 102 and 103 and their dance around the Obelisk represent the origin of our own cultures' spring obsession with Easter Bunnies and maypole dancing?
When the Magdalen College Choir sing the Hymnus Eucharisticus from the top of their great tower as the sun rises on May Day are they in fact recapitulating a nearly forgotten ancient ceremony from Avebury, a ceremony flanked by our gigantic stone hares?
Image copyright David Baldwin Night Photography