1. Left Profile Face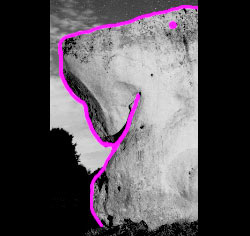 In my opinion this statue is clearly that of a horse. This belief is controversial as many archaeologists do not accept that horses were known to our British Neolithic ancestors. I disagree, horse bones have been found in British Long Barrows, including our own West Kennet! Also, whoever was responsible for the creation of Stone 37b in Avebury's West Kennet Avenue had definitely seen a horse, whether a live one, or a depiction of one, in Britain or abroad on the long travels we know some of our ancestors made all over Europe.
According to Mann (p 261) the Neolithic people's domesticated animals "included dogs, sheep, goats, pigs, cattle and oxen; there is even some evidence that horses were in use by this time".

2. Right Profile Face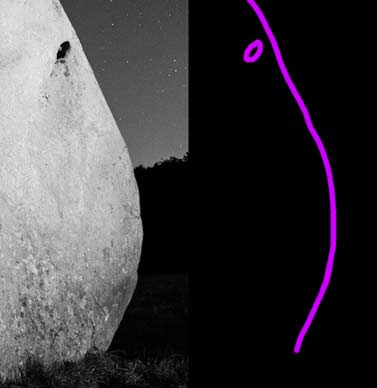 This is clearly a "D" shaped face, a rounded profile with a distinctive eye, a common Avebury motif.